Preventive Dentistry – Jenks, OK
Giving Your Smile the Protection It Needs
At Elwood Avenue Dental, our team is committed to delivering high-quality results that not only help you to feel better about your smile the day of your appointment, but also for the rest of your life. We're not about waiting until the worst happens. Instead, we focus on prevention and ways to catch problems early on. By implementing six-month dental checkups and teeth cleanings and offering everything from fluoride treatments and children's dentistry to customized nightguards and dental sealants, we can equip your pearly whites with the best possible protection year-round. Call us today if it's time to get in to see a qualified dentist for preventive dentistry in Jenks.
Why Choose Elwood Avenue Dental for Preventive Dentistry?
We Welcome Children & Adults
Long List of Comfort Amenities
In-House Membership Program for Uninsured Patients
Dental Checkups & Teeth Cleanings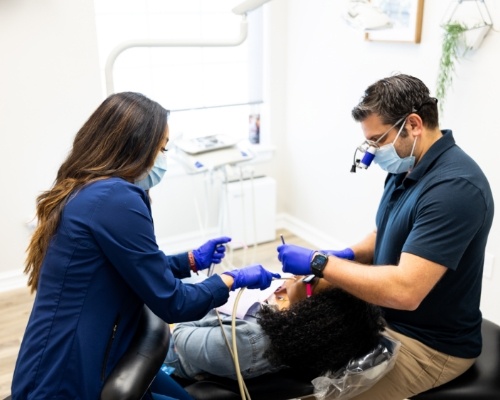 It is recommended that you see one of our skilled dentists every six months for a regular dental checkup and teeth cleaning. The reason is that serious oral health problems can arise and spread if left untreated for too long. Tooth decay, cavities, and gum disease are all common issues seen by our team, and we want to give your smile the best chance to thrive. These visits allow us to thoroughly examine your smile, clean your teeth and gums, and make suggestions for treatment. We'll also provide helpful tips you can use at home to improve your oral hygiene routine.
Children's Dentistry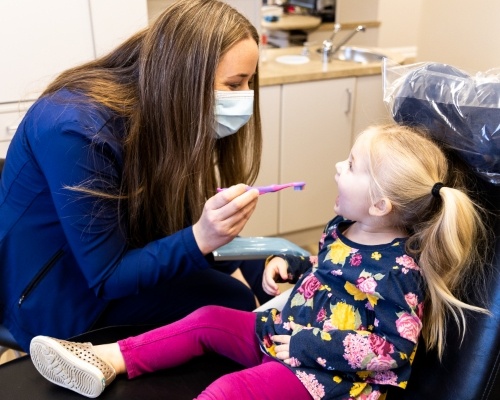 Dr. Salayta and Dr. Schuyler are both parents and understand the importance of keeping young teeth on a straight and healthy path. They enjoy treating families because we have so much in common with other parents, which is why we offer children's dentistry services at our Jenks dental practice. With the help of these available treatments, we can closely monitor and treat your child's teeth and gums should any problems arise along the way.
Oral Cancer Screenings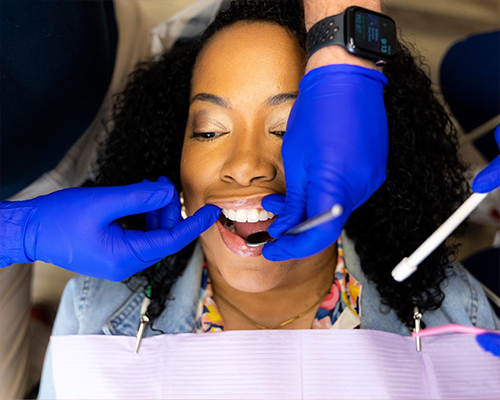 On average, it is estimated that one person dies each hour in the United States from oral cancer. With more than 50,000 cases of oral cancer diagnosed each year, it is a disease that must be detected early on. If neglected, it can have fatal consequences. Fortunately, our dental team can help to keep you from becoming a statistic by performing oral cancer screenings during your regular dental checkup. By examining your oral anatomy and throat for abnormalities, we can ensure the health of your mouth in between appointments or pinpoint concerning areas before sending you to a local physician for further testing and diagnosis.
Fluoride Treatments
Fluoride is a natural mineral that is highly beneficial for adults who may be prone to cavities. Because of its ability to combat tooth decay and strengthen enamel, it is a great way to keep teeth protected in between dental appointments. And the best part is that it's completely painless and takes only seconds to apply. For younger patients, we also offer silver diamine fluoride (SDF), which is helpful for children who have cavities but are not yet ready for dental fillings. The silver stops the decay in its tracks, while the fluoride helps to strengthen the existing enamel.
Dental Sealants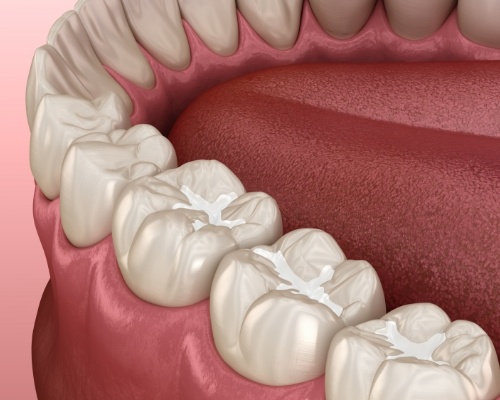 Back teeth are often the hardest to reach while cleaning, which is why we offer dental sealants. Especially helpful for children and teenagers, they can also be applied to more mature teeth. Because these pearly whites contain deep pits and grooves, it is easy for bacteria to become trapped. If left untreated, harmful debris can create cavities over time. But with dental sealants, our team can apply this clear coating over the chewing surfaces. As a result, the coating creates a barrier so that bacteria and plaque do not penetrate and harm the enamel.
Athletic Mouthguards / Sportsguards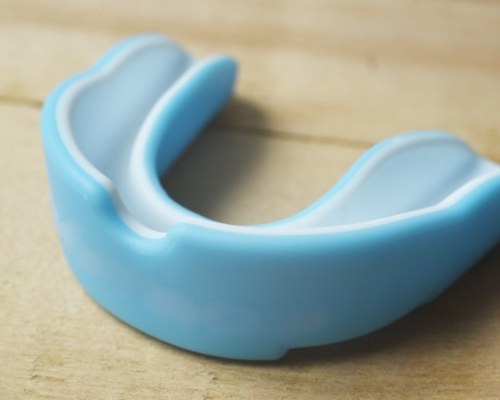 Whether it is you or your child who is an avid athlete in the family, sports-related dental injuries are a possible occurrence that can lead to time spent in the emergency dental office. To avoid this sudden trip, let us equip you or your teen with a customized athletic mouthguard. Commonly referred to as a sportsguard, this unique device is tailor-made to fit comfortably inside the mouth while protecting against unwanted impacts. It is capable of absorbing a hard hit on the field or a sudden fall, which means you can avoid the potential of a knocked-out or broken tooth.
Nightguards for Bruxism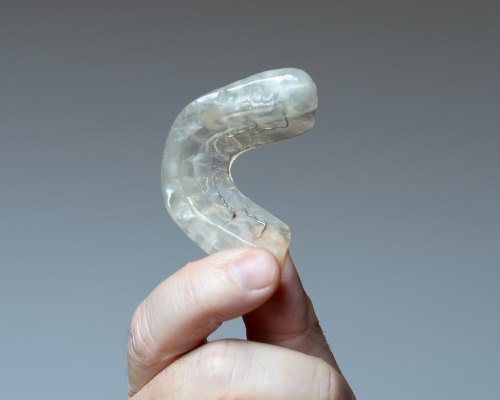 If sports is not your concern but instead, you're worried that grinding your teeth will further damage your smile, you've come to the right place. With a customized nightguard made to combat bruxism, we can help to minimize the damage that is occurring to your teeth as well as your jaw. Without a barrier to prevent teeth grinding, you can continue to suffer from chronic jaw pain and worn-down tooth enamel that will eventually lead to damage and sensitivity. By wearing a customized nightguard, however, you can save your smile while also getting the sound sleep you need.