Dental Insurance – Jenks, OK
Affordable Oral Healthcare at Your Fingertips
Finding a dentist who offers comprehensive services and affordable pricing is essential these days. You want to take better care of your teeth and gums, but you can't pull from your pocket to pay hundreds of dollars each time you visit the dentist's office. At Elwood Avenue Dental, we understand the struggle many patients face when it comes to being able to afford high-quality dental care. This is why we welcome your dental insurance in Jenks and are in-network with many different plans. If you have questions about your plan or need help to determine your coverage, call our office to speak to a member of our team.
How Dental Insurance Works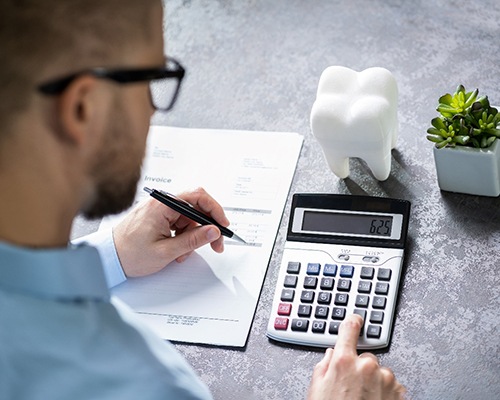 You will find that when reviewing your plan, there are two main categories of benefits – preventive and restorative. Cosmetic is usually not included because in most cases, these services are deemed "elective" and "non-essential." However, there are some exceptions. Preventive and restorative make up the available benefits, though, and this is because these services are required to ensure better oral and overall health.
Preventive care focuses on minimizing tooth decay, gum disease, and other similar problems, while restorative dentistry addresses problems that are currently evident and need repair to avoid worsening symptoms.
What is the Difference Between Dental and Medical Insurance?
Although there are similarities between dental and medical insurance, the two are drastically different when it comes to their focus on benefits. Medical insurance is commonly used when a problem currently exists. It could be that you need to see a doctor because you have a sinus infection or pain in a particular area of your body. You may require hospitalization because you broke a bone or need surgical intervention. The benefits you receive will be greater when requiring more invasive and complex procedures.
Dental insurance, however, focuses on prevention. This means that you will receive more from the dental insurance company for preventive dental visits than if you need a root canal or tooth extraction. Typically, dental insurance companies build their plans using a 100-80-50 format. This means that most preventive services are covered at 100%, minor restorative services are covered at 80%, and major restorative services are covered at 50%.
In-Network vs. Out-of-Network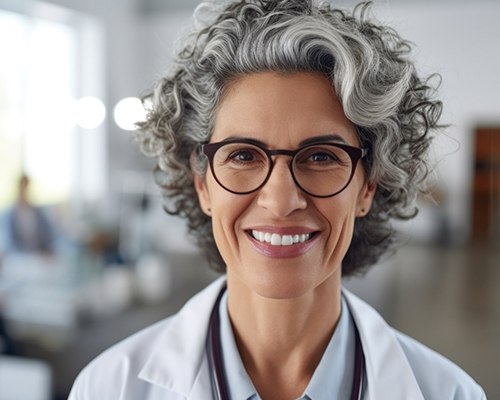 Many individuals struggle to understand the difference between in-network and out-of-network. The terms may not make much sense now, but you'll better understand once you take a look at how being in-network can help you save.
In-Network Coverage
Elwood Avenue Dental is in-network with various dental insurance plans. We aim to help you save as much as possible. This is why we are partnering with these companies to develop a plan that will allow you to keep more money in your pocket. By negotiating terms and fees with each entity, we can keep expenses low without sacrificing the quality of your oral healthcare.
Delta Dental Premier
Principal
Ameritas
UnitedHealthcare
Humana
And more!
Out of Network
But just because you may not be enrolled with one of our in-network partners doesn't mean you can't receive the same great dental care that you deserve. At Elwood Avenue Dental, we will work to help you save as much as possible. But the truth is that because we may be out of network with your insurance company, you may be required to pay slightly more when arriving for treatment. We'll still be happy to file your claims and help you get more out of your reimbursement.