Gum Disease Treatment – Jenks, OK
Saving Your Gums to Better Protect Your Teeth
When bacteria attack the soft oral tissues of your mouth, your teeth become a target. Without proper intervention, you may suffer tooth loss and problems associated with your overall health (i.e., diabetes, heart disease, or negative cognitive decline). At Elwood Avenue Dental, we want to help you avoid that with gum disease treatment in Jenks. Designed to save your gums and better protect your teeth, we use innovative dental techniques to give your smile a second chance. Call us today to find out more about this unique method of treatment.
Why Choose Elwood Avenue Dental for Gum Disease Treatment?
Laser Periodontal Therapy for More Comfortable Care
State-of-the-Art Dental Facility with Several Amenities
Sedation Dentistry Available
Scaling & Root Planing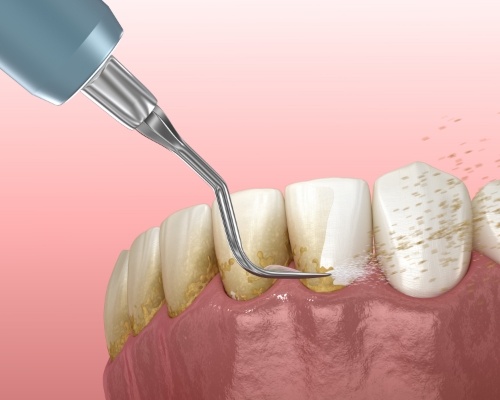 Scaling and root planing are also referred to as a deep cleaning, which is necessary when gingivitis is evident. This two-part process requires removing harmful bacteria from the teeth and below the gum line (scaling) before smoothing the roots to encourage proper reattachment of the gums to your teeth (root planing). Depending on the severity of your case, this process may occur over multiple appointments, or you may need to come in more regularly for deep cleaning treatment.
Laser Periodontal Therapy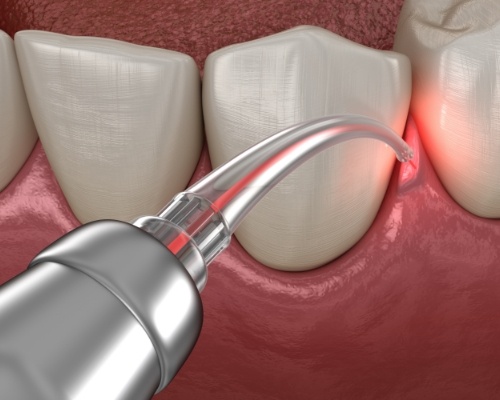 To more accurately target pockets of bacteria that are hard to reach, we can use our Gemini dual-wavelength diode laser. This allows us to eliminate harmful plaque and tartar that are negatively affecting your oral health, more specifically, your gum tissue. The precision of the laser also serves to benefit your smile because it leaves healthy tissue alone, focusing solely on the problem areas.