Invisalign – Jenks, OK
Putting Smiles on a Straighter Path
Traditional metal braces may be what you think of when you first consider orthodontic treatment, but the reality is that much has changed in recent years. Now, you can straighten your teeth with the help of Invisalign clear aligners. Made out of see-through plastic, these customized trays shift your teeth in the right direction. And unlike traditional braces that stand out and irritate the soft oral tissues, Invisalign in Jenks is discreet and smooth, creating a more comfortable and enjoyable experience. Call our dental office today to find out how you can get started.
Why Choose Elwood Avenue Dental for Invisalign?
Locally Owned & Operated Dental Practice
We Welcome Your Dental Insurance
Certified Invisalign Providers
How Invisalign Works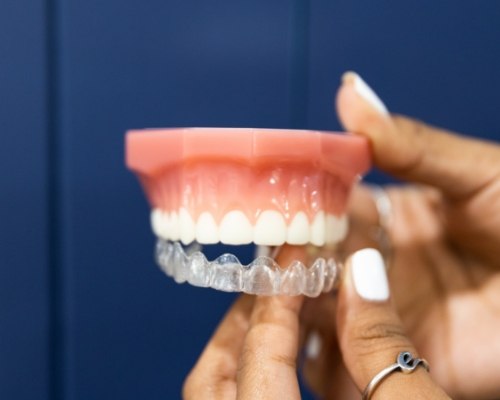 When fitted with your first set of Invisalign aligners, you will be instructed to wear them for 20-22 hours each day. This will allow for gentle, continuous pressure to be placed on your teeth, gradually moving them in the appropriate direction. After about one or two weeks, you will remove the current set of aligners and insert the next ones in the series. This will continue until you are finished with treatment. Throughout the process, the flexibility of the trays makes it easy to take them out when preparing to eat or drink.
The Benefits of Invisalign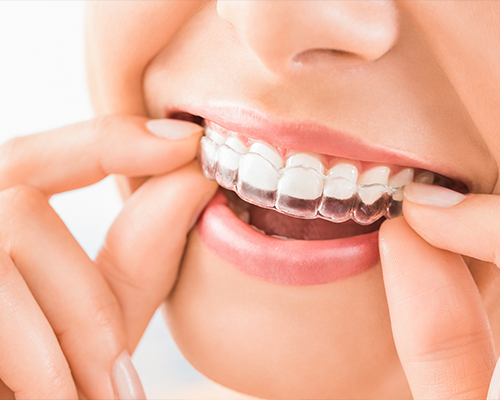 Invisalign is unlike its traditional counterpart in that it offers a wider array of benefits, such as:
Discreet look because of the clear plastic design
Greater comfort because the aligners are sleek and smooth, so they will not irritate soft oral tissues
Greater flexibility, allowing you to remove your trays before eating, drinking, or cleaning
Better oral health because you can easily clean your teeth without maneuvering around brackets and wires
Faster results that allow patients to see a new smile in 12-18 months on average