Dental Crowns – Jenks, OK 
Strengthen and Renew Damaged Teeth
The team here at Elwood Avenue Dental in Jenks always strives to help patients maintain their natural teeth if possible. One way in which we do that is through the use of high-quality dental crowns. These custom-made restorations have the capacity to strengthen and renew damaged teeth so they can continue to provide many years of reliable function. What exactly are dental crowns, and what is involved in the treatment process? Continue reading this page to find out, and get in touch with us when you are ready to book your consultation.
Why Choose Elwood Avenue Dental for Dental Crowns? 
Digital Impressions for Efficient, Comfortable Treatment
Highly Skilled & Compassionate Dental Team
Beautiful Results that Last for Many Years
What Is a Dental Crown?
A dental crown is a custom-made restoration that fits over the entire portion of a tooth that is visible above the gumline. Sometimes referred to as a "cap," they are shaped to fit in comfortably with the natural nuances of your bite.
A crown's purpose is to restore the strength, function, and appearance of a damaged tooth. They are often used to repair cracked teeth, strengthen teeth that have been treated by root canal therapy, and renew the shape of teeth that have been worn down by bruxism (grinding and clenching). They can also be used on top of dental implants to replace missing teeth.
The Process of Getting a Dental Crown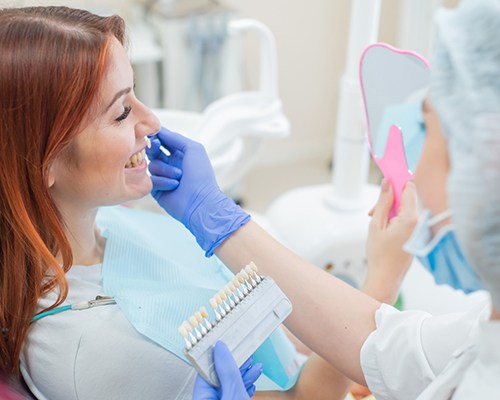 The dental crown process requires at least two appointments. During your consultation, we will answer your questions about the treatment and let you know what type of crown we recommend for you. We offer restorations made of Emax, porcelain, and zirconia, all of which are incredibly natural-looking. Gold crowns are also available.
Once we decide on a treatment plan, we will prepare your tooth. This may involve removing some enamel so it fits well beneath the crown. Then, we use our digital impression scanner to create a digital representation of your teeth that a dental lab will use to create your custom crown.
While the lab is working, you will wear a temporary crown to protect your prepared tooth. Once your permanent one is ready, we will verify its fit before cementing it into place.
Benefits of Getting a Dental Crown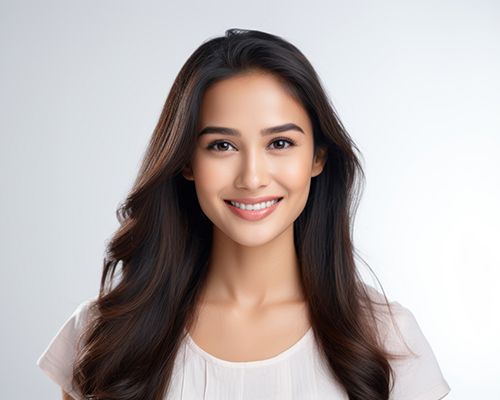 Dental crowns come with numerous benefits. Here are a few examples:
A crown can protect a damaged tooth and possibly spare it from extraction. This can save you money and protect the health of your jawbone.
You can find relief from dental sensitivity.
Crowns can look incredibly lifelike.
A crown can give you a more harmonious, comfortable bite.
Crowns are easy to maintain; in many ways, you can treat them just like natural teeth.
With proper care, a crown can last for 10 years or longer.
Crowns are carefully designed for each patient, so you can expect your restoration to be both comfortable and beautiful.