Meet Our Dental Team – Jenks, OK
Positive, Bubbly, & Capable
It's always a good day when you have a chance to speak with our Jenks dental team! Whether you're scheduling a visit over the phone or working with our assistants and hygienists in the back, every member of our staff brings an uplifting energy to our dental practice that's sure to make you feel lighter afterward. You can start getting to know everyone below!
Melissa, Dental Office Manager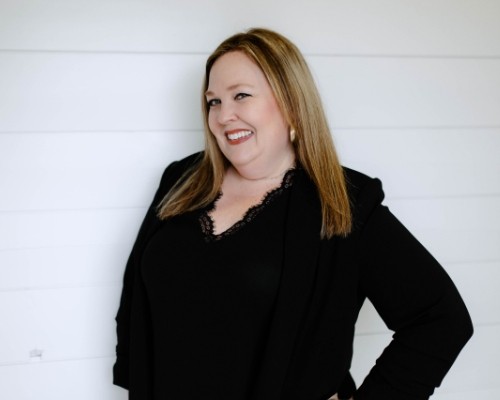 Melissa is a 15+ year dental veteran, and she loves helping our patients smile by educating them and enabling them to achieve their oral health goals. She is a graduate of Hawaii Pacific University and a member of the American Association of Dental Office Managers.
Coming to us from Ontario, Melissa is happily married to her best friend, Nolan, and they have two adult children, a fur baby named Sarge, as well as a grand puppy, Wayne. She and the family are into the classic car scene (she drives a 1950 Chevy Deluxe named Honey), so they spend a lot of time at car shows and drag races. She also likes to go outdoors to hike, garden, and hang out by the lake.
Brandy, Registered Dental Hygienist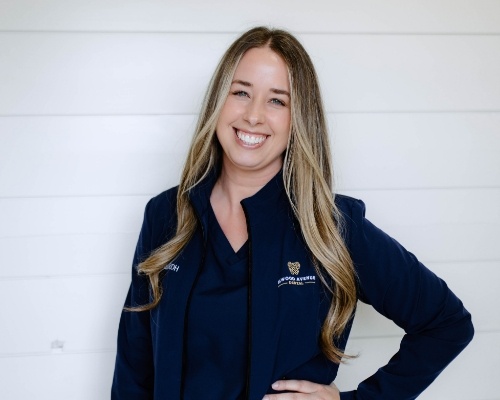 Brandy is extremely dedicated to creating strong relationships with our patients and giving them a great experience at every appointment. She earned her associate in applied science in dental hygiene from Tulsa Community College.
Brandy's life is delightfully busy thanks to her four beautiful and lively daughters. When she does have free time, you'll often find her outdoors practicing photography.
Laura, Registered Dental Hygienist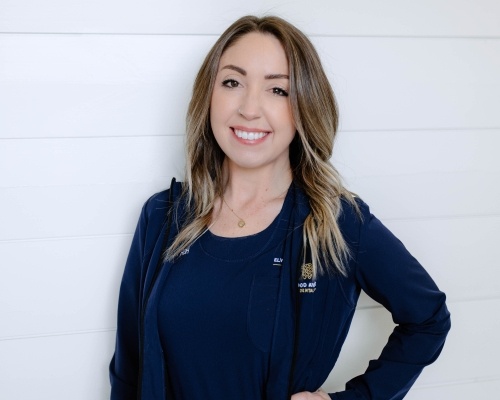 Laura has been a part of the dental world for over a decade, and she loves watching our patients grow and thrive as time goes by. She sees kids get bigger and hears about weddings, babies being born, people buying houses, and more. She loves sharing our patients' excitement with them as she gets updates during their visits. Laura was educated at Tulsa Community College and has worked in every position imaginable within a dental office other than being the dentist!
Originally from Yucca Valley, CA, Laura has one son, David, who is her favorite travel partner, movie watcher, and dog lover (they have four!). She admits to being pretty nerdy and enjoying a wide array of TV shows, video games, and board games. Her big goal is to visit Disney World with David in the near future!
Rachel, Dental Hygienist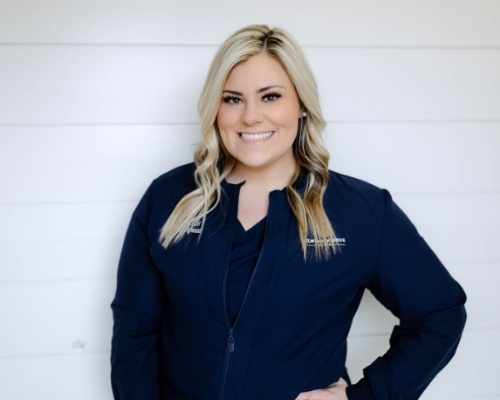 Rachel does everything she can to make our office feel like a little slice of home for our patients. She started her career as a dental assistant before ultimately graduating from the Tulsa Community College dental hygiene program in 2018.
Rachel has three dogs, Mollie, Mason, and Polo, and she tries to travel often, preferably on a cruise ship with friends and family!
Cecilia, Dental Assistant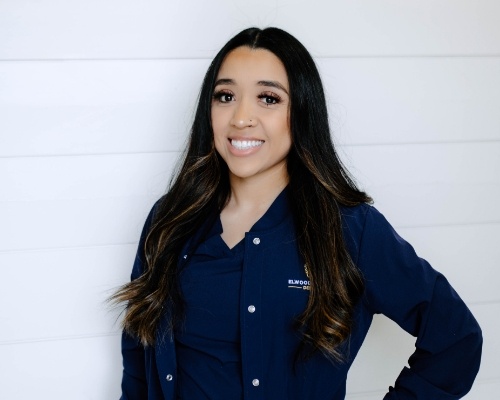 Cecilia is ready to take care of our patients' needs no matter what they might be! She attended Community Care College and has taken numerous continuing education courses over the years, including ones focused on dental implant placement.
Cecilia and her fiancé, Lorenzo, have a young daughter named Ella, and she says that they are a soccer family, so they end up spending a lot of time on the field. They also like to travel, hike, and explore the outdoors together.
Kassidy, Dental Assistant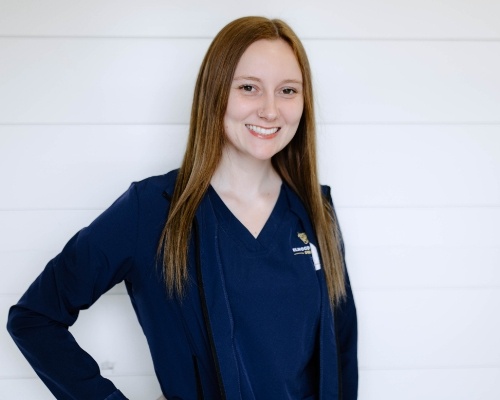 Kassidy says that no two days are ever the same in dentistry, and that's how she likes it! She is a graduate of Tulsa Tech and has her Expanded Functions certification. Outside of work, she likes going to car shows, hanging out with family, and playing pinball.
Norma, Dental Assistant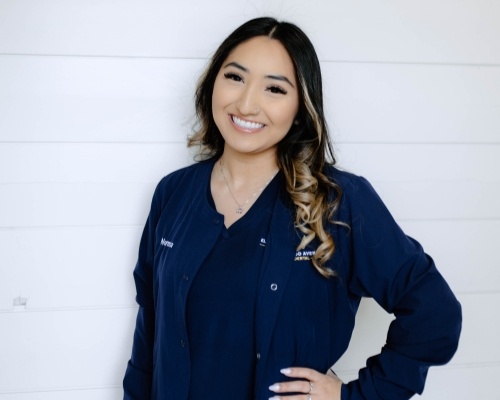 Norma likes having the ability to help transform someone's smile for the better while making them feel comfortable and not judged throughout the process. She was trained through the Platt College Dental Assistant Program and continues to educate herself and improve her skills every day.
Norma comes from a large family and is the fifth child of seven siblings! She has a total of 14 nieces and nephews (for now) as well as a pet turtle and lovebird. Going shopping, reading, drawing/painting, and playing soccer are some of her favorite hobbies.
Taryn, Dental Assistant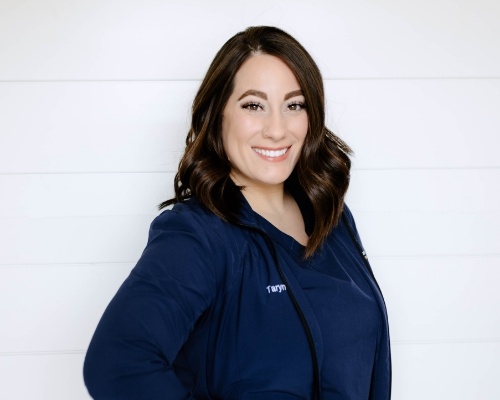 Taryn started with us in July 2020, and her career began back in 2009. She loves that she works with dentists that genuinely care for people and "see you, not just your teeth!" She graduated with honors from the Oklahoma Health Academy and has certifications in radiography, coronal polishing, temporary crowns, and many other services.
Taryn's husband serves in the military, and they have a son who just started driving! There is nothing she loves more than watching movies, and she actually gets up early to watch a movie every day before work!
Brissa, Business Office Associate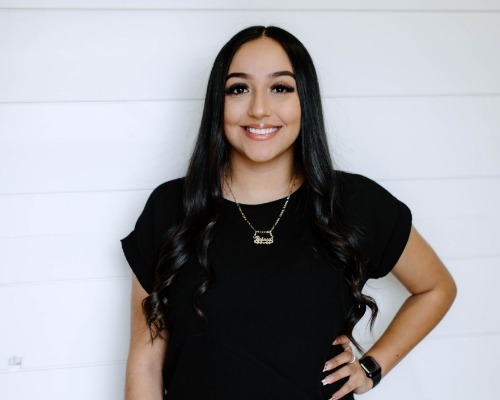 Brissa is highly dedicated to making sure patients leave having the dental experience they deserve. She feels very fortunate to be surrounded by a team that does everything it can to give our patients positive experiences at every visit.
She comes from a family where she is the oldest of three brothers and one sister, and the majority of her free time is spent playing soccer, going to the gym, and spending quality time with her loved ones.
Courtney, Business Office Associate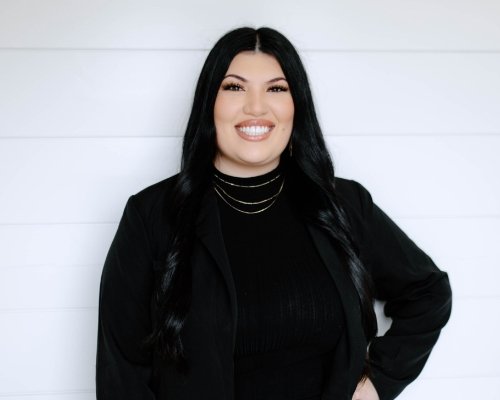 Courtney likes that her job gives her a front seat to witness the joy on our patients' faces after receiving treatment and gaining a new sense of confidence. She has experience working in the front office, doing marketing, and completes training in patient financing every year.
Courtney has two wonderful kiddos waiting for her at home, a young daughter and son. On the weekends, she attends her sister's softball games and goes on outdoor adventures with her little ones.
Devon, Billing Specialist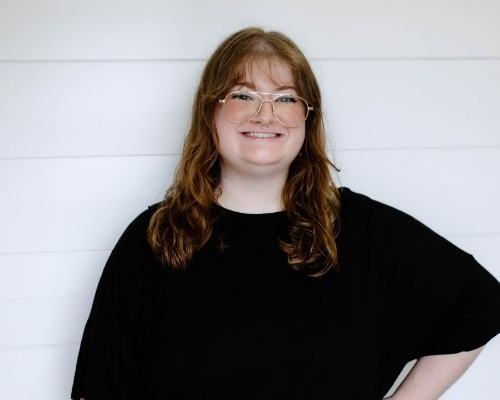 Devon prioritizes building great relationships with our patients so that working through their financial options is always easy and stress-free. A lover of the outdoors, she spends a lot of her time hiking, camping, traveling, and playing with her lab mix, Link. She also dabbles in embroidery and photography.