Cosmetic Dentist – Jenks, OK
A Whole New Reason to Smile
The appearance of your smile can help or hinder the kind of first impression you make. When preparing for a job interview or meeting someone new, you want to make sure that your teeth and gums stand out for all the right reasons. With cosmetic dentistry in Jenks at Elwood Avenue Dental, you can officially say goodbye to the chips, stains, cracks, or misshapen teeth that may have plagued you for years and instead, say hello to an improved look that will give you a real reason to smile. Call us today and let us help transform your appearance.
Why Choose Elwood Avenue Dental for Cosmetic Dentistry?
Botox & Dermal Fillers Available
In-Office & At-Home Teeth Whitening Kits
In-House Membership Program to Help Dental Patients Save
Veneers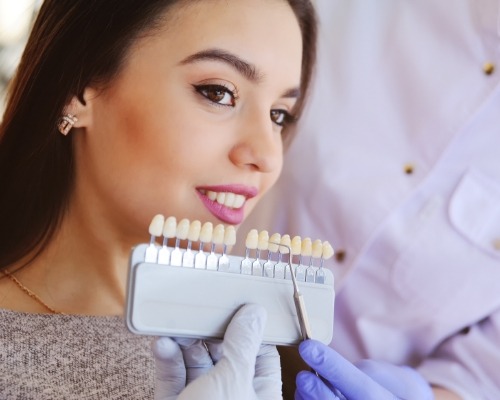 As thin sheath coverings that are customized to change the size, shape, and color of your teeth, dental veneers can conceal a variety of smile imperfections. Fitting over the front surfaces of your teeth, they are typically crafted and placed in just two appointments. After that, they can last 10+ years before needing to be replaced.
Metal-Free Dental Restorations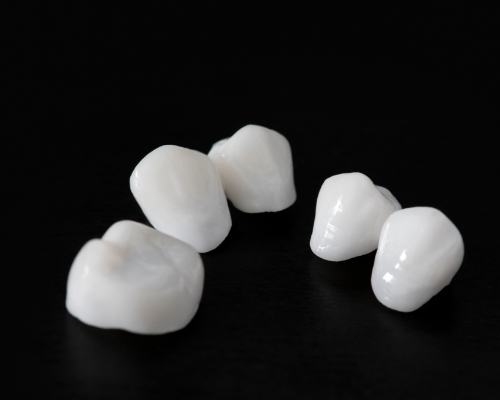 Tooth decay and damage no longer have to be treated with traditional amalgam. Instead of shining a spotlight on your smile because of the gold or silver in your mouth, we use metal-free dental restorations that blend in and keep your dental work secret. Using natural-looking materials to craft these dental crowns, fillings, and other similar restorations, we can better protect your teeth while also creating a more pleasing aesthetic.
Cosmetic Dental Bonding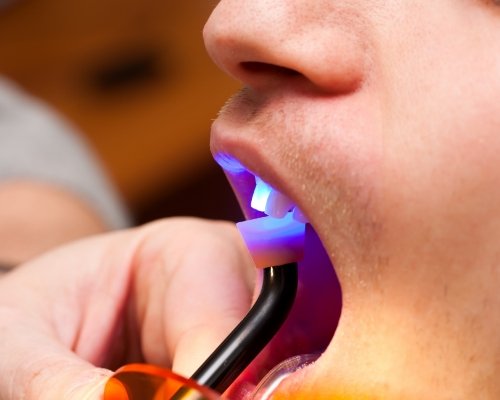 Minor dental flaws can sometimes be just as frustrating and embarrassing as more prominent ones. This is why we offer a less invasive option – cosmetic dental bonding. Using composite resin, the same material used in tooth-colored fillings, we can apply it to the tooth enamel to cover the imperfection and immediately improve your appearance. In just one visit, you'll walk away with a beautiful smile that can last for years to come.
Teeth Whitening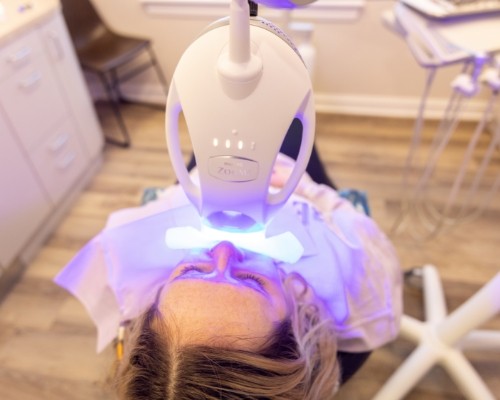 When tooth stains are the problem, you have the option to buy store-bought teeth whitening kits, but you should be prepared for lackluster results. Instead, opt for professional teeth whitening by our qualified dental team. With in-office and at-home teeth whitening solutions available, we use Opalescence and KoR products to eliminate surface and deep-down stains. No matter which method you choose, we are certain you'll be pleased with the results.
Gum Recontouring/Crown Lengthening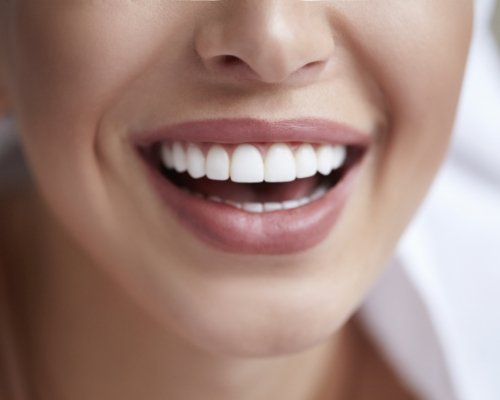 Using a dental laser to deliver a more comfortable experience, we can create a more even gumline with optimal precision. Removing excess gum tissue is not only helpful in reducing your risk of gum disease, but it also generates a more beautiful aesthetic as well as exposing more tooth structure to allow for customized restorations.
BOTOX & Dermal Fillers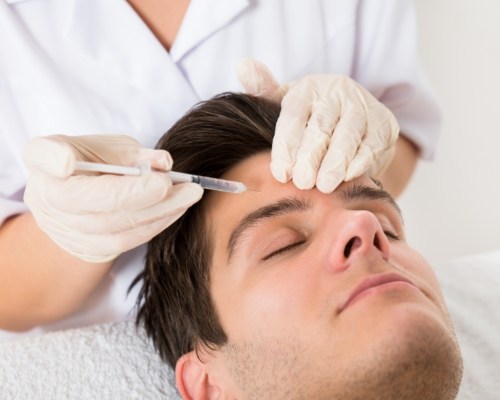 To ensure that your smile looks its best, we at Elwood Avenue Dental are equipped to provide both BOTOX and dermal fillers. Whether you're looking to plump sunken areas of your face or eliminate fine lines and wrinkles, we can boost your appearance and turn back the clock in a single appointment.
Smile Makeovers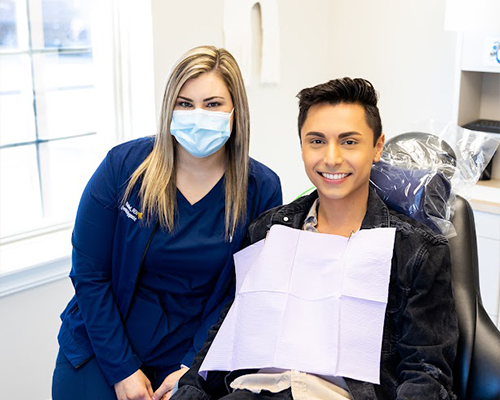 No smile is too far gone thanks to the innovative solution known as a smile makeover. Your pearly whites and gum tissue no longer need to remain hidden because we can combine multiple cosmetic dental procedures into one treatment plan. Dr. Salayta and Dr. Schuyler can move through the process of transforming your appearance seamlessly so that you can start living life with a healthier, more vibrant, and more beautiful smile as soon as possible.